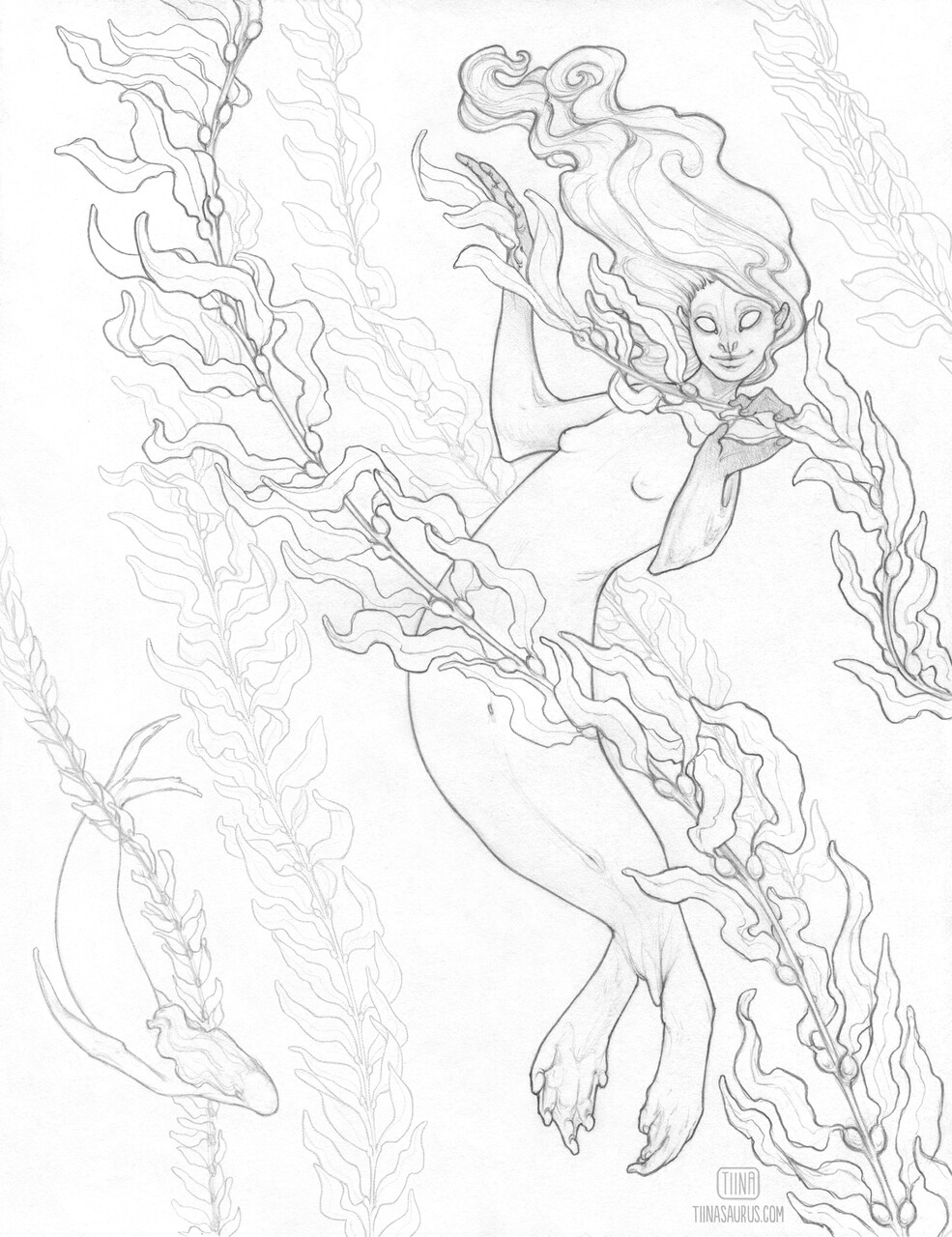 This piece was started on Isabela Island in 2008, after reading Galapagos by Kurt Vonnegut. It's a fictional story about the last fertile remnants of humanity surviving on a small island and slowly evolving into sea mammals.
Kurt's description of their "sealion-like" features was so fascinating I HAD to draw it right then and there, and ever since then it's remained an unfinished sketch. But a friend of mine liked it and encouraged me to submit it to Art Order's publication, Beneath The Waves, so… here it is!
And now Beneath the Waves: A book of merfolk mythology  is finally being made! And it looks like it's going to be a crazy gorgeous art book. The Kickstarter will officially go live on May 4th! So if you're interested in supporting a massive school of artists head on over to Kickstarter and Click Notify!